An ACTEX - Actuaries Around the World Interview with Peru Actuary Guido Monteverde.

Read the interview: https://blog.actexmadriver.com/actua...the-world-peru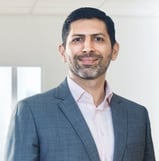 Bio:
Guido Monteverde graduated with a M.Sc. in Actuarial Sciences from the University of Lausanne (Switzerland) and with a Bachelor in Economics from the Universidad de Lima. Mr. Monteverde has extensive experience in the modeling of reserves, pricing, economic capital and reinsurance modeling. He is a fully qualified actuary of the Swiss Actuarial Association (SAV) and member of ASTIN. Currently, he works as principal actuary in the Department of Actuarial Supervision of the Superintendency of Banking, Insurance and AFP of Peru (SBS), and as consultant actuary for PRS Prime Re Solutions (Switzerland). He has been senior manager of Insurance Risk and actuarial manager in Rimac Seguros. Also, he is lecturer of postgraduate programs at the Advanced Finance and Risk Management Program organized by the SBS.