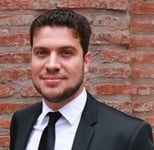 Federico Tassara, ASA, is Portfolio Manager of MetLife Chile, where he arrived in 2013. He is responsible for the profitability and actuarial analysis of behavior and trends of mass markets and employee benefits portfolios. Previously, he worked in banks and insurance companies in Argentina, his native country.
Federico was an assistant professor of statistics at the University of Buenos Aires from 2008— 2013. At the Pontifical Catholic University of Chile, he is the professor in charge of financial mathematics and actuarial model courses in the actuarial science master's degree and has been a tutor and jury of graduate thesis.
He serves on the Society of Actuaries (SOA) Latin America Committee, working on educational issues in Chile and has represented the committee in different presentations in countries of the region.
Federico graduated from the University of Buenos Aires with a Cum Laude BS in actuarial science. He is an Associate of the SOA.
Read more.